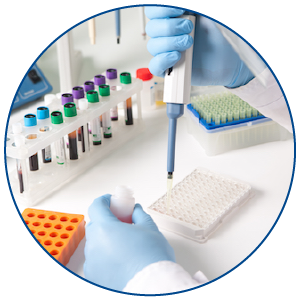 You will be asked to provide a urine sample. Kindly refrain from urinating 2 hours prior to your visit to our clinic

If you have had oral or anal sex, our doctors may use a swab to collect cells from your rectum and throat. These swabs are not done routinely

If you have conjunctivitis symptoms – discharge from the eye(s) – swabs will also be used to collect cells from your eye(s)

A swab looks a bit like a cotton bud but is smaller and rounded. It is wiped over the parts of the body that could be infected to pick up samples of discharge and cell. This only takes a few seconds and is not painful, though it may be uncomfortable for a moment.
How soon after sex can I have a test?
It is important not to delay going for a check-up if you think you might have an infection. You can have a test for NGU even if there are no symptoms.
Do I need to have a test to check if Non-gonococcal urethritis (NGU) is gone?
You should receive a follow-up test two weeks after you are healed so as to:
Make sure the signs and symptoms do not exist

Make sure you complete the treatment according to the instructions

Make sure you are not infected

Allow our doctors to consult you after a retest

Allow our doctors to give professional opinion on how to protect yourself from getting infected
If the signs exist, you may need a re-test and another course of antibiotics.
Reference
Hopkins MJ et al. Validation of a laboratory-developed real-time PCR protocol for detection of Chlamydia trachomatis and Neisseria gonorrhoeae in urine. Sex Transm Infect. 2010 Jun;86(3):207-11
Mahony JB et al. Detection of Chlamydia trachomatis, Neisseria gonorrhoeae, Ureaplasma urealyticum, and Mycoplasma genitalium in First-void Urine Specimens by Multiplex Polymerase Chain Reaction. Mol Diagn. 1997 Sep;2(3):161-168
Samra Z et al. Direct simultaneous detection of 6 sexually transmitted pathogens from clinical specimens by multiplex polymerase chain reaction and auto-capillary electrophoresis. Diagn Microbiol Infect Dis. 2011 May;70(1):17-21