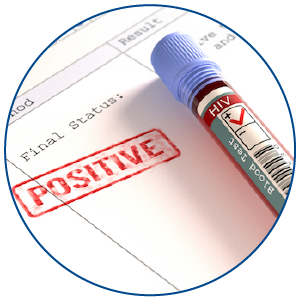 HlV can be passed from one person to another through sexual contact, and in a number of other ways. You can have HlV and pass it on regardless of your sexuality and how many sex partners you have.
HlV can be passed on through heterosexual or homosexual sex. Most people with HlV will look and feel healthy, so you cannot tell who has the virus and you can pass on HlV without knowing you have it. HlV can be passed on even if someone is taking anti-HlV drugs. HlV is passed on when the blood, semen, pre-ejaculate, vaginal fluids or breast milk of an infected person enters the body of an uninfected person by:
Having unprotected vaginal, oral or anal sex

Sharing sex toys

Using a needle or syringe (works) which has already been used by someone who is infected with HlV.

The risk of catching HlV from unprotected oral sex is low but it can happen. You are at a higher risk if:

Your throat or mouth is inflamed or you have cuts, sores, abrasions or any unhealed piercing (e.g. lip and tongue piercing) in your mouth

Your partner ejaculates in your mouth

You have just brushed or flossed your teeth

You are giving oral sex to a woman who is having her period.
Having another sexually transmitted infection increases the risk of getting HlV or passing HlV on if you already have it. Although HlV can be detected in urine and saliva, the level of virus in these fluids is too low to be infectious. You cannot get HlV from hugging, kissing, sneezes, coughs, sharing baths or towels, from swimming pools, toilet seats or from sharing cups, plates or cutlery. You cannot get HlV from any animals or insects, including mosquitoes.